I've probably already mentioned this, but in case I haven't - I really things with tentacles. Octopuses, squids, jellyfish... I love them all. So I'm always on the lookout for cool tentacle-critter-related items, and I thought while I was looking, I might as well share. So welcome to the first installment of Tentacle Tuesday.
In light of this auspicious occasion, I have found what might just be the coolest piece of tentacle art I've ever seen. Check this baby out: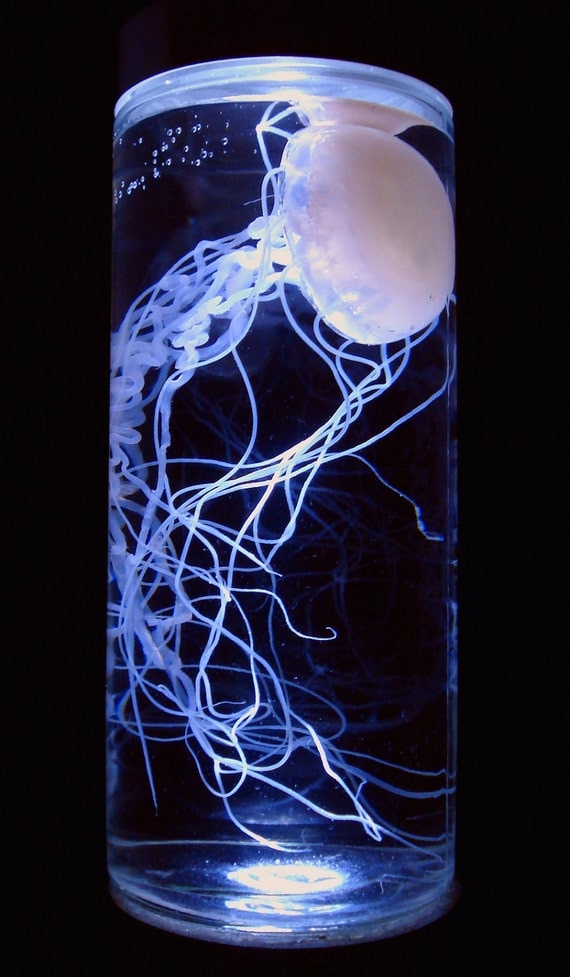 This totally kick-ass sculpture is made from reclaimed plastic beverage bottles and it glows in the dark. Plus there is a battery-operated light in the lid of the jar, which means you could totally use this as an incredibly awesome nightlight.
I can hardly even think of anything intelligible to say about this. So I'll just point you to the shop -
10tacles
- so you can join me in drooling.